Threatened & Endangered: Little Applegate Valley
---
Roadless Areas of the Little Applegate
Roadless areas are the most pristine and wild places in the Little Applegate. Where roads are present, you will likely find development, cut-over forestland, fire hazards and fuel loads, alien weeds, and dumped trash. Since most of the Little Applegate watershed is laced with logging roads, it is important that the remaining wild areas are protected as refuges for biodiversity.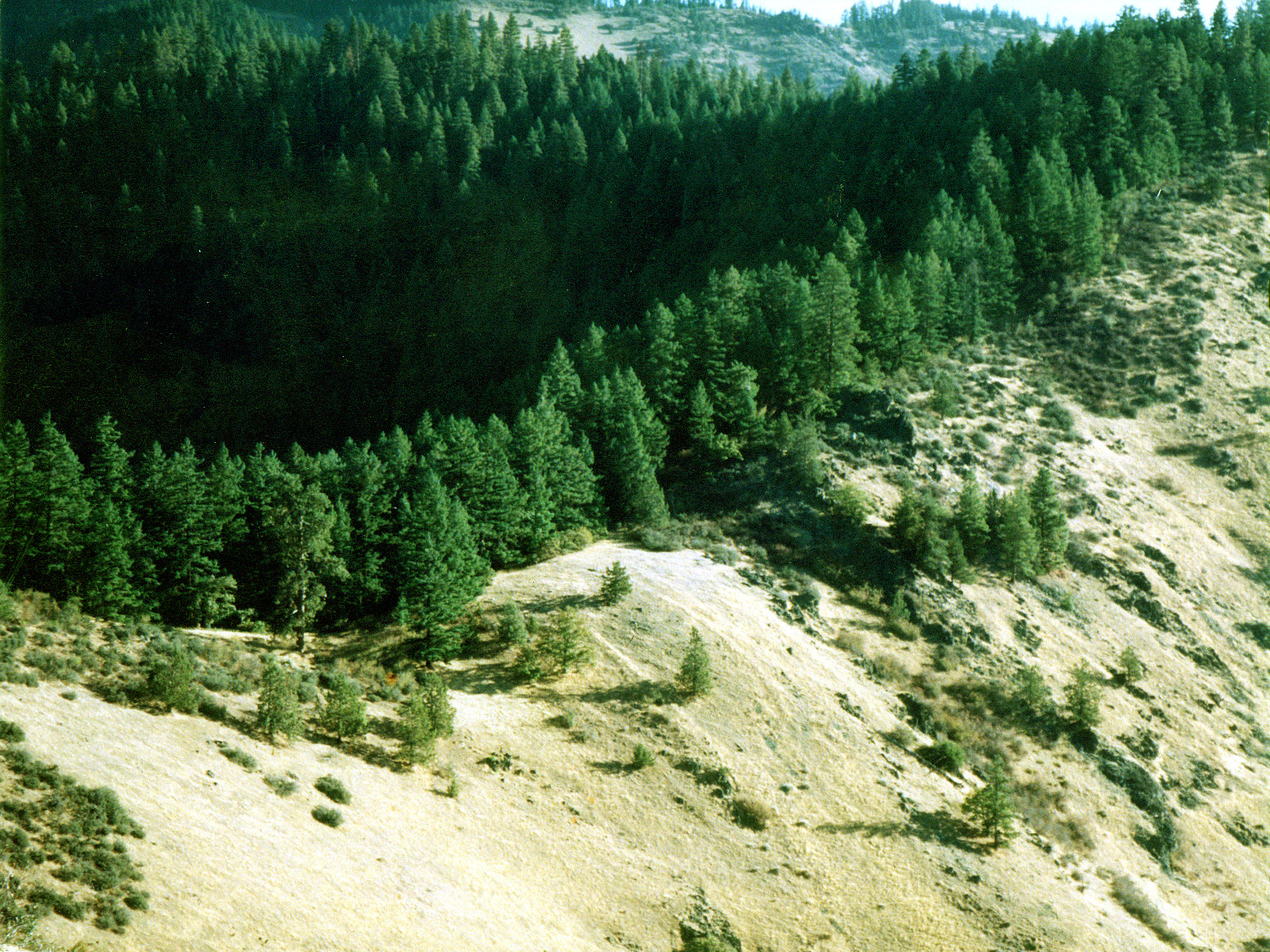 Photo:© Chant Thomas
Bear Gap in the Dakubetede Roadless Area.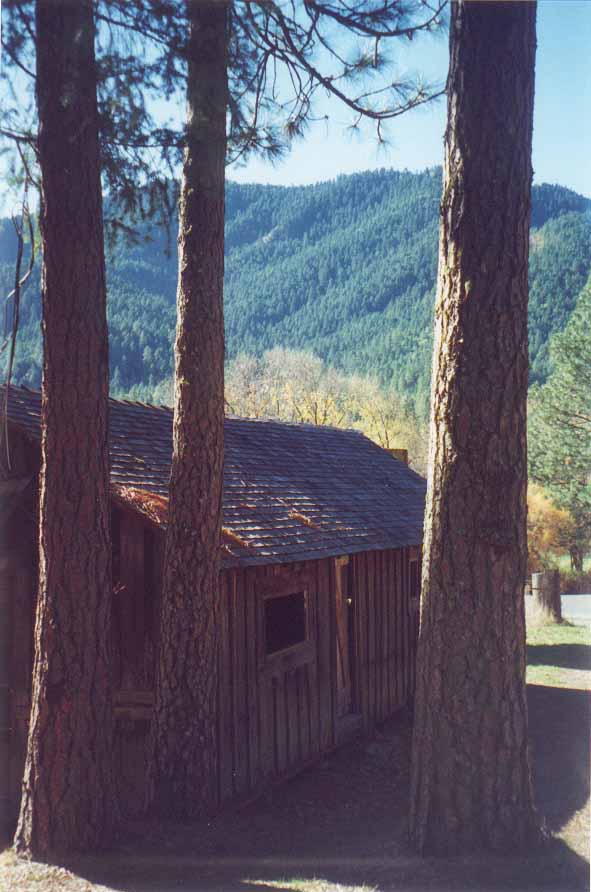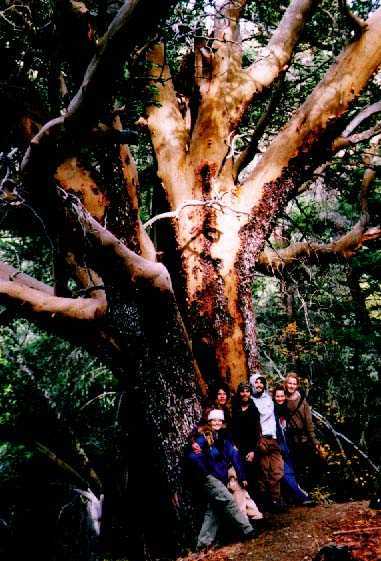 Photo:© Chant Thomas Photo:© Chant Thomas
Forested ridges rise across the river Hikers with the giant madrone;
in the Buncom Roadless Area. Bear Gulch canyon, Dakubetede Roadless Area.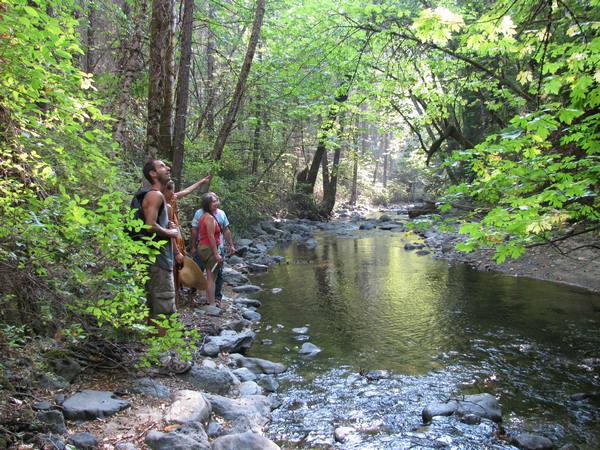 Photo:© Chant Thomas
Hikers along summer flow Little Applegate River in the Trillium Mountain Roadless Area.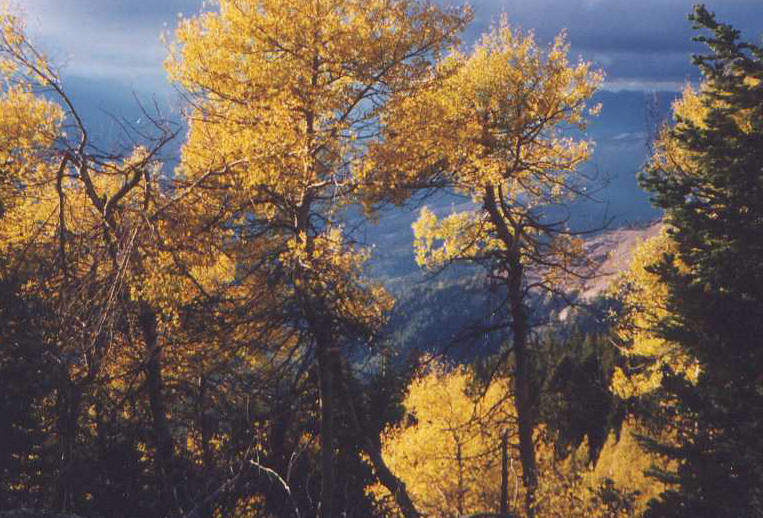 Photo:© Chant Thomas
Rare stand of old aspen on Wagner Butte, McDonald Peak Roadless Area.

The Little Applegate Watershed Wildlands Network Conservation Plan identifies eleven roadless areas greater than 1000 acres, comprising approximately one third of the watershed. See the map below.
The largest roadless areas in the Little Applegate watershed deserve special protection as designated Wilderness areas. On Rogue River National Forest land, two areas, ig Red Mountain and Wagner Butte, are being recommended for Wilderness status by conservation organizations.
On B.L.M. lands, the adjacent Dakubetede, Trillium Mountain, and Quartz-Lick roadless areas should be protected as the 10,650-acre designated Dakubetede Wilderness. TELAV has made this formal nomination to Sen. Wyden, read it here, with maps and photos: Dakubetede Wilderness.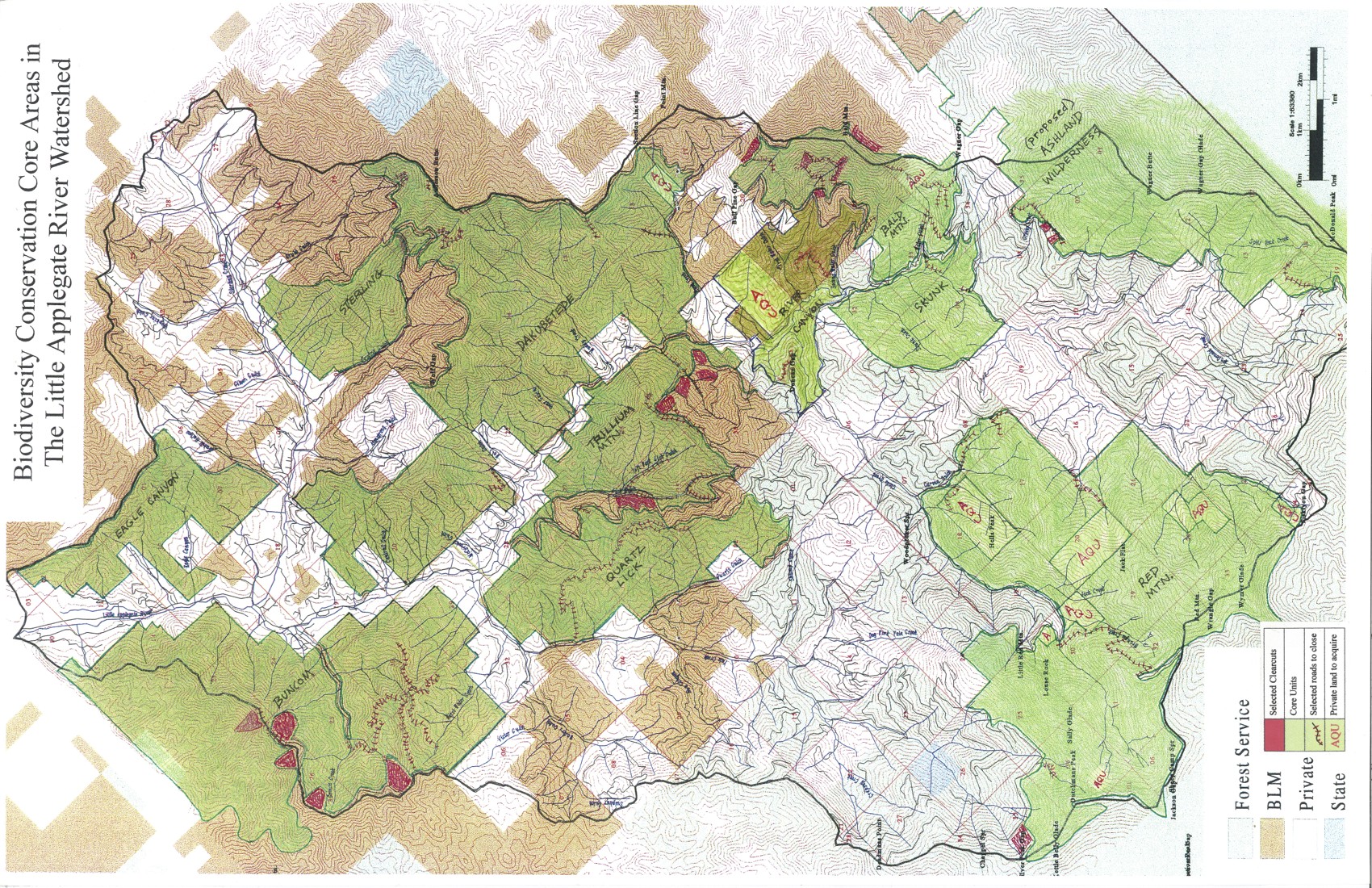 The Little Applegate Dakubetede Wilderness Roadless Areas