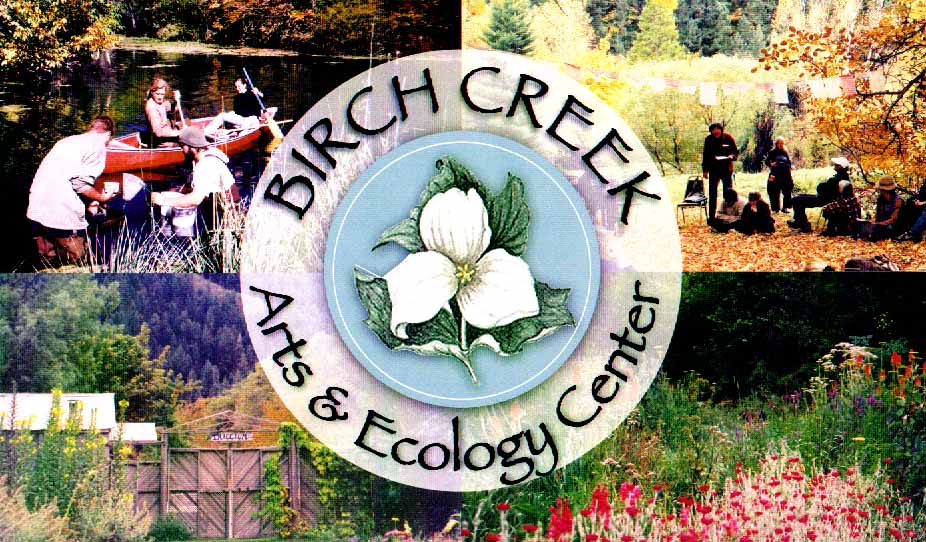 Connecting people to Place, Nature, Spirit and to each other
through expression in the Fine and Healing Arts,
and discovery through exploring Ecology and Natural History.
---
Escape to the beauty of wild nature!
Our rustic mountain retreat and education center
provides a special place for lovers of Nature.
Birch Creek Arts & Ecology Center invites you to join us
for a time of delight and transformation at historic Trillium Farm,
nestled in the Little Applegate River canyon,
deep in the Siskiyou Mountains of southwestern Oregon.
Settle into rustic, charming, beautiful accommodations in the Maple Grove,
the historic Trillium Schoolhouse, or camping along the Little Applegate River.
Learn about the Natural History of this wild and unique place,
discover new techniques in the arts, heal in this very special garden of beauty.
Set off hiking on the Sterling Mine Ditch Trail System, over 30 miles of maintained
wilderness trails, one of only 8 Oregon State Scenic Trails.
The Center is located on an 82-acre wildlife sanctuary. (No pets, please!)
Reserve a space for group or individual retreats.

Our 2015 event season is coming together, so please contact us if you are looking
for a beautiful rustic venue surrounded by a powerful wilderness landscape.
From weddings and retreats, conferences and gatherings,
workshops, classes, family reunions, and more,
Birch Creek Arts and Ecology Center is ready to make your plans a reality.

Evolving Schedule: Events and Programs for 2015:
Please note: Some dates are tentative, may change, and will be confirmed soon.


Sustainable Living Volunteer Internship Programs

Spring Session: April and May
Summer Session: June and July
Autumn Session: September and October
Note: Internship Program sessions run concurrently with events scheduled during sessions.
July 24th- August 8th: Network for New Culture 12th annual Summer Camp.
For information and registration: www.nfnc.org

We are welcoming more Events & Programs for 2015 & beyond!

Book your eco-wedding!

Check back often for updates of events and programs.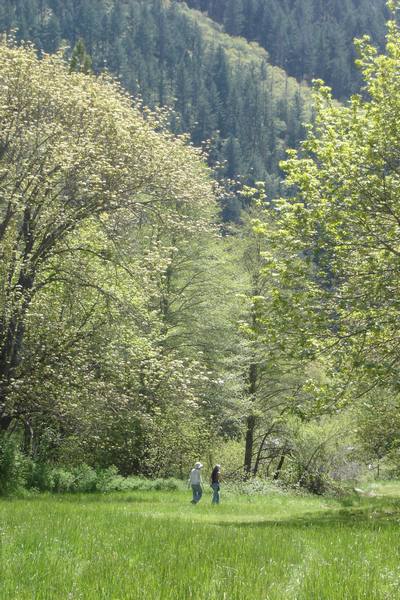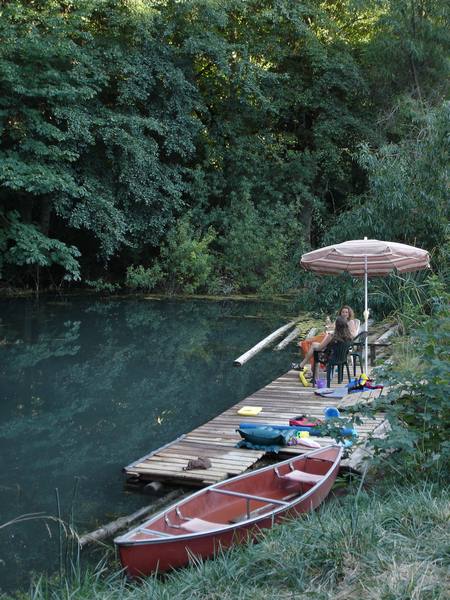 Strolling down Birch Creek canyon. Relaxing on a pond along Birch Creek.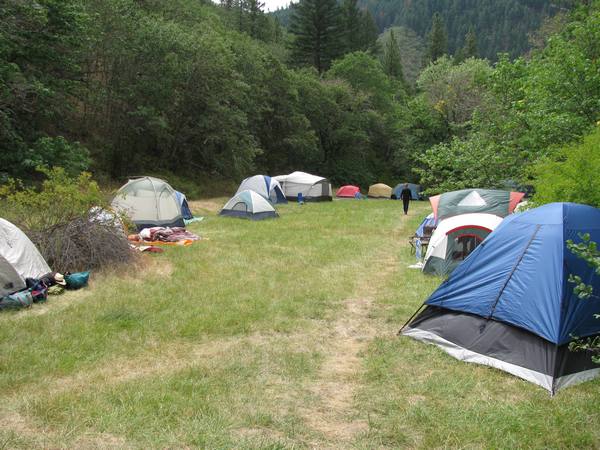 Meadow camping in Birch Creek canyon.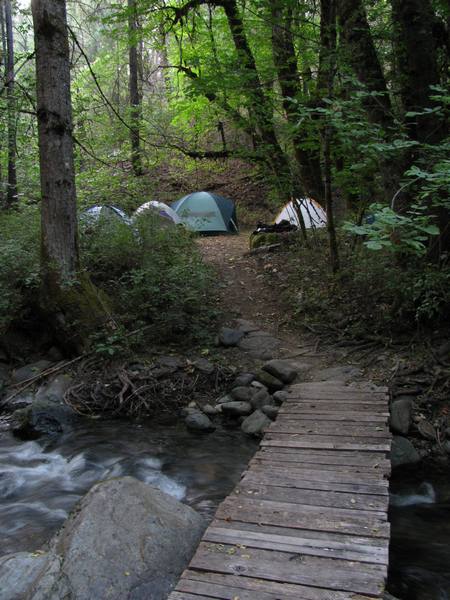 Forest camping on the banks of the Little Applegate River.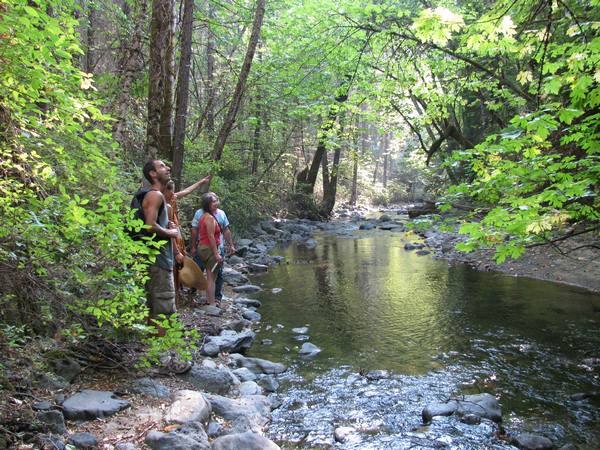 Hiking along the Little Applegate River.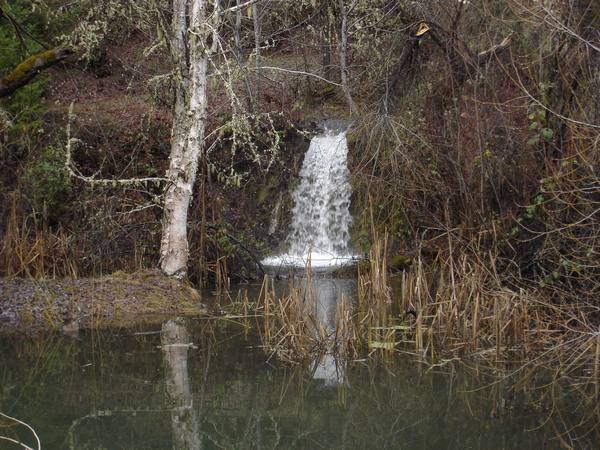 One of several waterfalls along Birch Creek.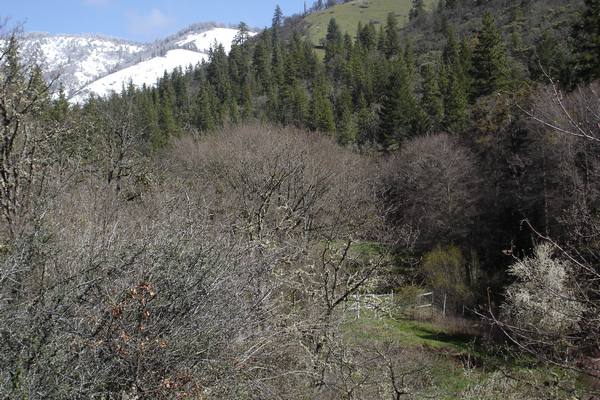 Mountains, meadows, gardens, and forests of Birch Creek canyon.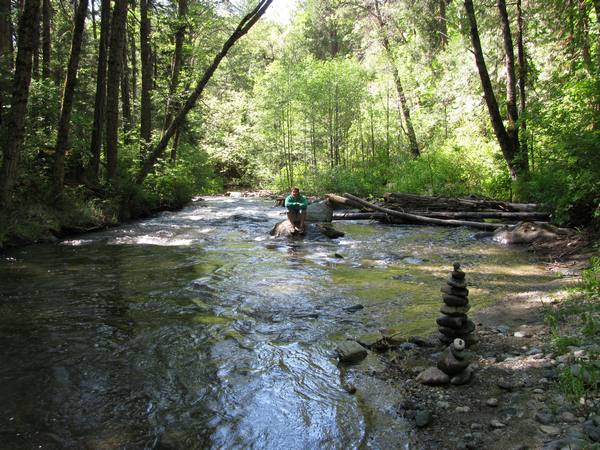 Meditating on Life's Flow in the Little Applegate River.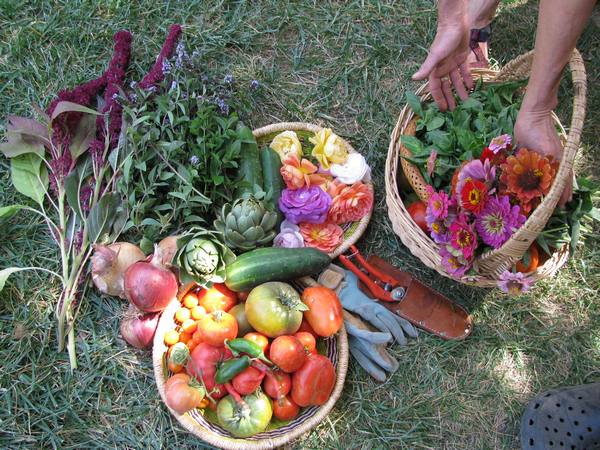 From our gardens to your plate.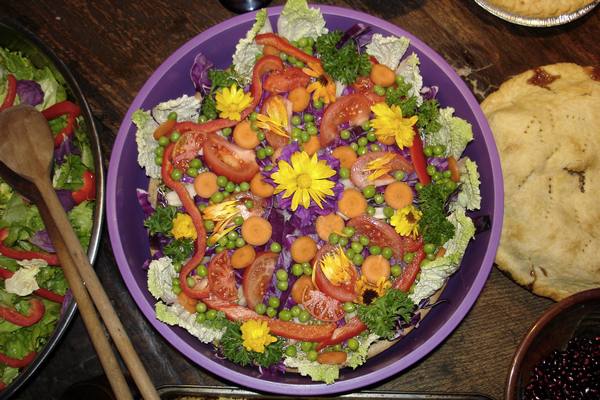 Trillium garden salads.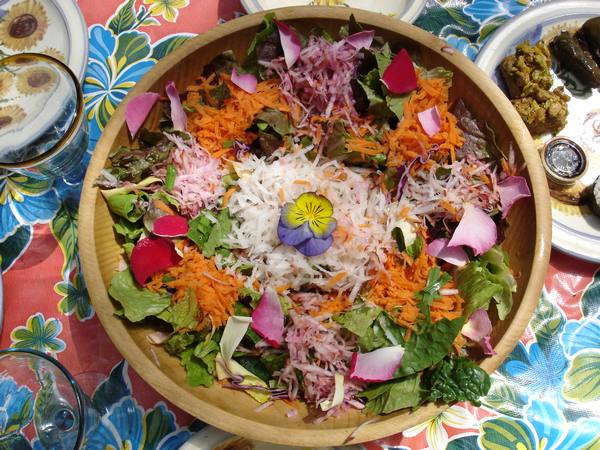 One great salad is not enough!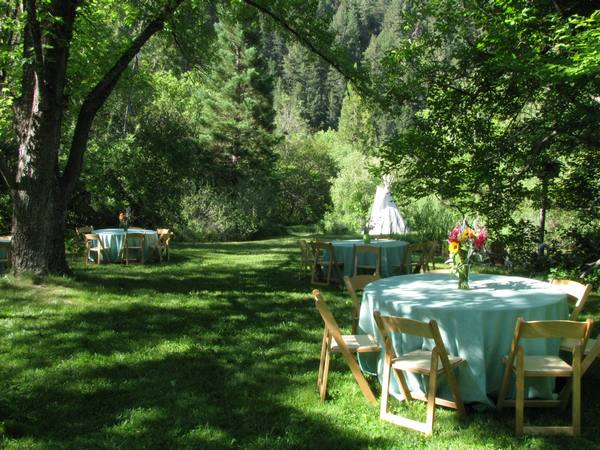 Wedding banquet set-up on lawn of historic Trillium House.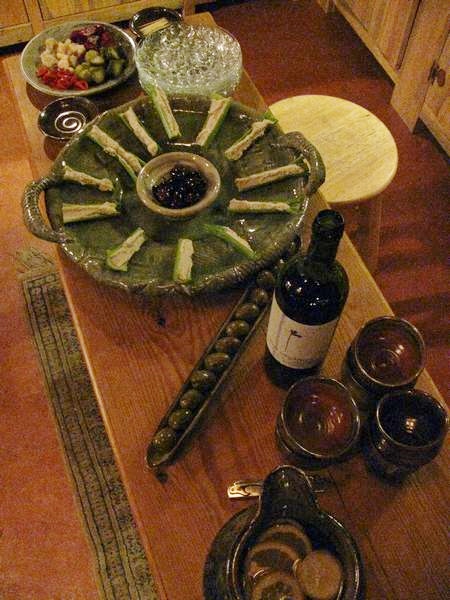 Finger foods for your health and happiness.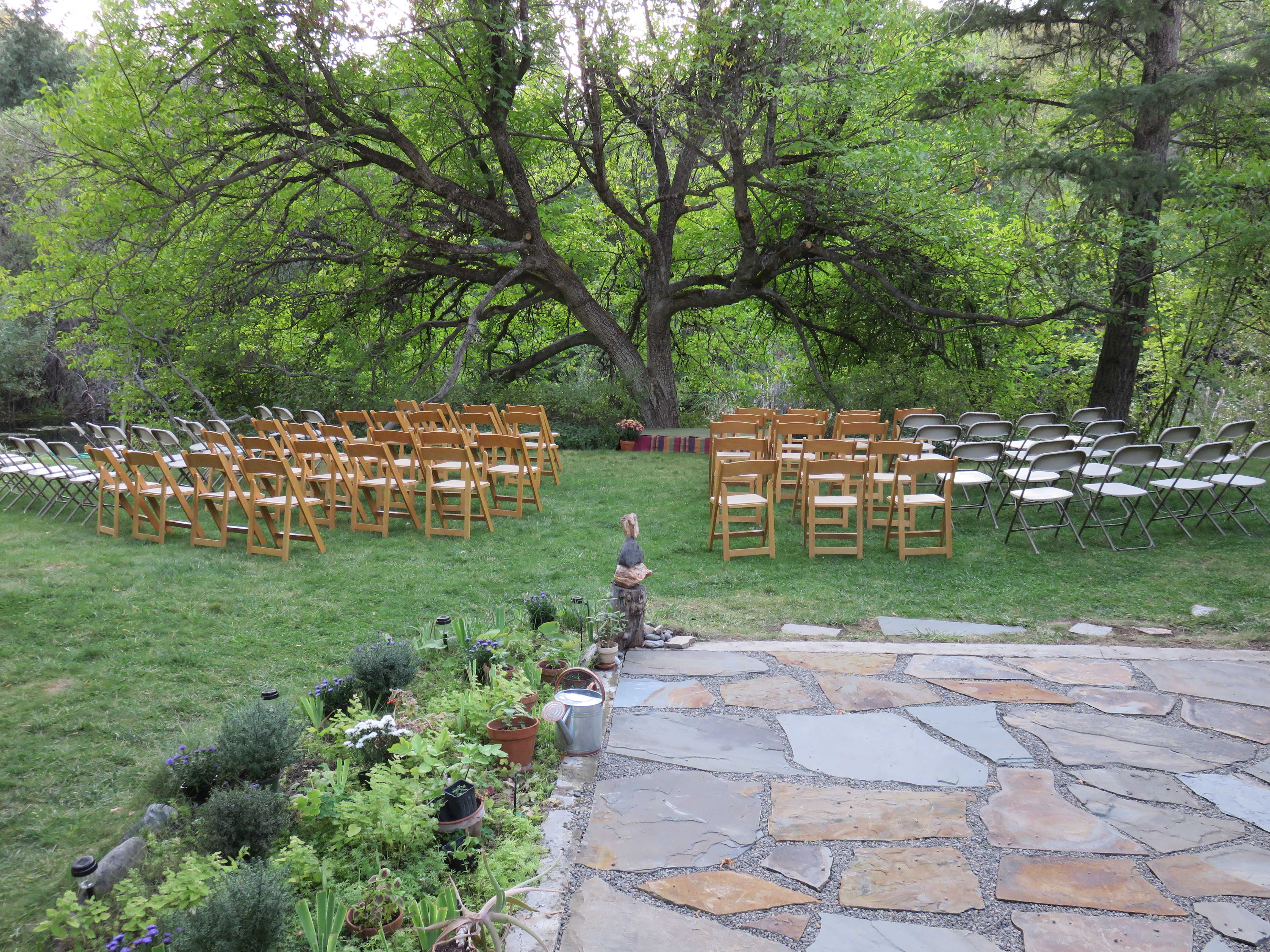 Set-up for pond-side wedding ceremony on the lawn of historic Trillium House.



Your Hosts, Susanna Bahaar and Chant Thomas.
"When you stay for awhile in the beautiful Birch Creek canyon at historic Trillium Farm,
small things begin to occur and accumulate, changing us from within.
A special peace and tranquility emanates from this remote canyon where the medicine of wild Nature holds strong and pure.
The Land is alive with organic bounty for the tables, as well as a feast of flowers, both cultivated and wild, from spring through autumn. The constant song of the river varies as the rains fall or snows melt in the high country. Birds and wildlife are abundant.
Birch Creek Arts & Ecology Center provides a perfect year-round get-away for naturalists, artists, herbalists, birders, writers, families, classes, honeymooners, group or personal retreats, or anyone seeking quietude and connection in an unforgettable natural setting."
~ your hosts, Susanna and Chant
trillium@deepwild.org

---
Birch Creek Arts & Ecology Center is a tax-exempt 501(c)(3) non-profit Oregon corporation.
DEEP Wild Birch Creek Arts & Ecology Center Trillium Farm
Dakubetede Environmental Education Programs Threatened & Endangered Little Applegate Valley